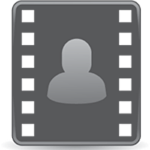 Sector: Division of Basic Medical Sciences II
Clinic/Laboratory: Department of Anatomy
Knowledge Subject: CLINICAL & SURGICAL ANATOMY- UROLOGY
Research Area:
• Congenital anomalies of the genitourinary system
• Basic and clinical research in Prostate Cancer (angiogenesis, lymphangiogenesis, apoptosis, differentiation and sex hormone receptors, retinoids).
• Basic and clinical research in Andrology (Erectile dysfunction and Infertility)
• Basic and clinical research in Pelvic Floor anatomy (voiding dysfunction ,BOO, detrusor overactivity, surgical correction)
TEL: +302610969187
EMAIL: kogyftop@yahoo.gr
Summary of Curriculum Vitae
Kostis Gyftopoulos was born in Patras, Greece. He received his Diploma in Medicine at the University of Patras Medical School in 1992. He specialized in General Surgery In Aegion Hospital and continued with his training in the specialty of Urology in Rion University Hospital, Patras, Greece. He completed his PHD thesis at the University of Patras Medical School in 1999. He worked as a Clinical Fellow in Paediatric Urology under the European Association of Urology Scholarship Programme in Southampton University, Dept. of Paediatric Urology, Southampton, UK. He worked as a specialist in Urology at the Chios Regional Hospital and the 401 Army Hospital during his army service. He then received a scholarship from the ESPU program in Paediatric Urology at the Erasmus University Hospital, Rotterdam, The Netherlands. In 2003 he became Lecturer in Anatomy at the Department of Anatomy at the University of Patras Medical School. He currently holds the position of Professor at the Department. He has numerous publications in peer review journals and has been invited as a speaker in many congresses and scientific meetings. He is a reviewer in many peer-review journals (Urology Annals, European Urology, International Journal of Applied and Basic Medical Research, Educational Research, Hellenic Urology., Universal Journal of Education and General Studies (UJEGS), Advances in Sexual Medicine, Cell and Tissue, Case Reports in Medicine). He is also Editor/editorial staff in several electronic journals (Lead Faculty in Urology – WebMedCentral, Member Editor in Global Advanced Research Journal of Educational Research and Review, Editorial Board in Advances in Urology). He is member of many scientific societies (European Association of Urology, Εndourological Society – associate member, European Society for Paediatric Urology – associate member, Council Member in the World Federation of Societies for Paediatric Urology (WOFSPU) and International Pediatric Endosurgery Group (IPEG).